Hey, Publix! #DontHideEC is an advocacy project to help consumers' voices be heard by Publix, a retailer in nearly every Florida community.  Thank you for participating in the Hey, Publix! #DontHideEC project.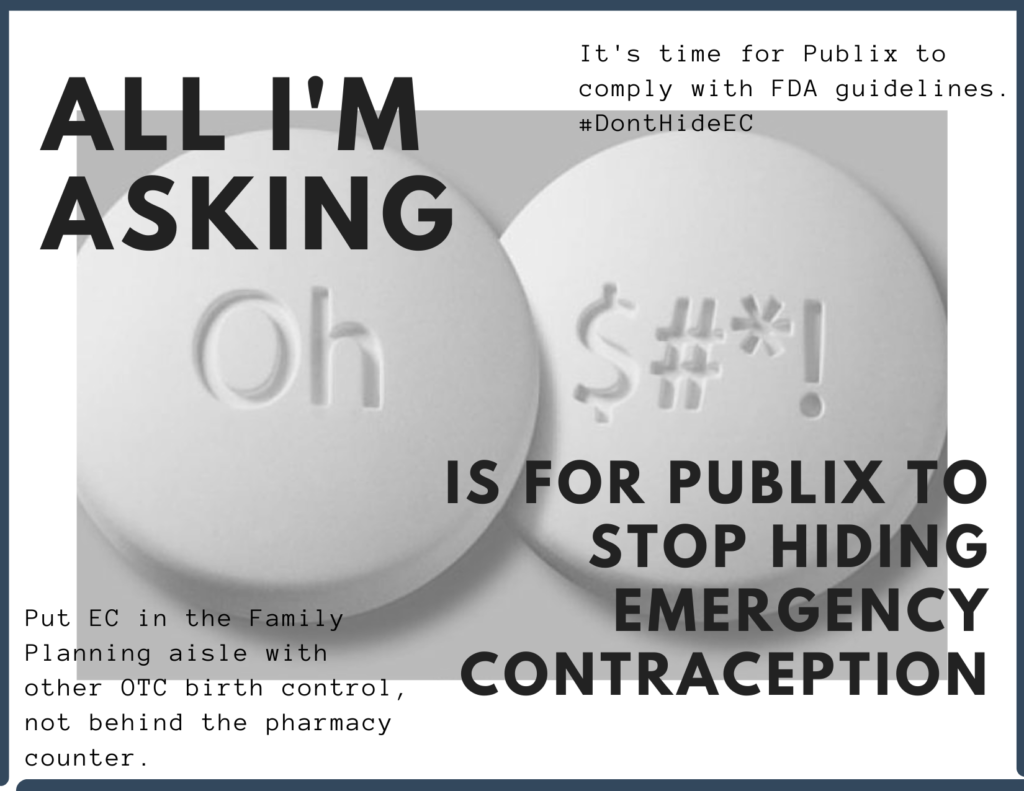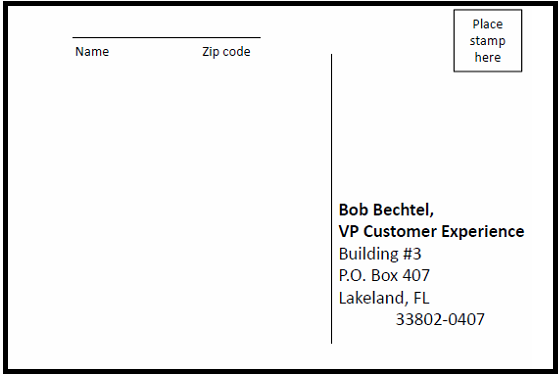 Download this PDF to print your own set of postcards addressed to four Publix senior officials onto cardstock. Or, to print multiple sets, send to your local print shop.
Adding your name and at least your zip code adds credibility to your message. Anonymous mail is easily discarded. Please be sure to include your name and zip when you write to Publix. Make sure your voice is heard.
Help us spread the word about this project! Please snap photos of your completed cards and post to social media with our hashtag #DontHideEC , tag @Publix, and share our website: FloridaReproFreedom.org
As stated above, some participants in the #DontHideEC postcard campaign are sending the PDF to their local print shop for double-sided printing onto cardstock. Some are doing their own cutting, while others are paying for the print shop to cut the cardstock into four pieces. Either way is fine.
Printing and Setup Tips for using your own printer at home
Most desktop printers should work for this, if cardstock will go through.
Printer setup
Do not scale to fit or shrink to fit
Print at 100%
Printing BOTH sides of the postcard
There is a backside for each card file. Be sure to print both sides! The back side has the address portion.
It can be best to print the front and back page in separate passes. (Print only the page w/ the designs by selecting the "range" of pages – not "All")
Take note of how the paper is fed into the printer (put a small dot on one side so you can test to see how the paper feeds through your printer)
Your printer may have an option for printing double-sided. If you can understand how to adjust the second side, feel free to try this. Sometimes the default setting puts the back side of the card upside down.
What type of paper to use?
Postcards need to be printed on cardstock
Choose 80-lb to 110-lb cardstock to meet USPS regulations
Reams of this paper can be purchased at any office supply store
The card prints in black and white so any color cardstock is fine (consider a bright color)
What postage is required?
"Small" cards require a USPS 35-cent stamp.