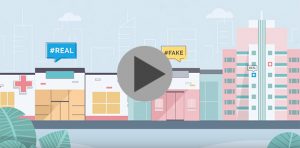 Unmasking Florida's fake reproductive health clinics
By Lloyd Dunkelberger
Florida Phoenix
A new video by the group Progress Florida is highlighting the growing phenomenon of "fake" reproductive health-care clinics – in hopes of making women more aware.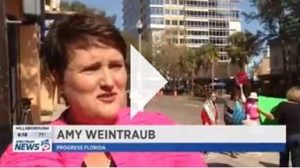 Rally in support of Roe v. Wade
Staff Report
Tampa Bay News 9
Abortion rights advocates gathered in downtown St. Petersburg today to mark the anniversary of Roe v. Wade.
A look at the new threats to a woman's right to choose
By Mitch Perry
Florida Phoenix
For anyone who believes a woman has a right to choose when to start a family, these are worrisome times on both the state and federal levels.
What Is The Future Of Abortion Restrictions In Florida?
By Jessica Weiss
WLRN Miami
With six weeks until the start of the Legislative session, a Republican state representative from Pensacola introduced a bill last week that would ban abortions if a doctor detects a fetal heartbeat
Roe v. Wade Is at Risk. Here's How to Prepare.
Editorial
New York Times
Abortion opponents have spent decades planning for a Supreme Court with a majority hostile to reproductive rights.
Threats to legal abortion are growing
Editorial
Gainesville Sun
As former President Barack Obama famously said, elections have consequences. And one major consequence of the election of Donald Trump as president and Ron DeSantis as Florida governor is a growing possibility that abortion will be severely restricted or even banned in our state.
State Lawmakers Propose Protections for Women Seeking Abortion
By Mike Vasilinda
Capitol News Service
Citing statistics that show threats and violence against women seeking abortions or other services from abortion providers are on the rise, a group of Democratic lawmakers in the state Capitol have filed what they are calling "Access to Clinics" legislation.
Florida bill would ban abortions if fetal heartbeat detected
By Danielle Garrand
CBS News
Excerpt: "It is definitely the most extreme proposal we've ever entertained in Florida and among the most extreme in the United States," Amy Weintraub, the reproductive rights program director for Progress Florida, told CBS News….And, she said, it would disproportionately impact low-income women. "People with resources can travel to other states if necessary. For sure it will affect low-income women more harshly," said Weintraub.
New bill in Florida would ban abortions after fetal heartbeat is detected
By Jessica Schladebeck
New York Daily News
A bill filed by a Republican lawmaker in Florida aimed at banning abortion as soon as a fetal heartbeat is detectable is poised to become one of the most restrictive laws in the country.
Florida "fetal heartbeat" bill could outlaw abortions after about six weeks of pregnancy
By Seán Kinane
WMNF Tampa Bay
A bill in the Florida Legislature would outlaw abortions once the heartbeat of the fetus has been detected. The bill's sponsor, Republican Representative Mike Hill told WFLA that his "oath said that I would protect life, liberty and the pursuit of happiness." But Amy Weintraub, the reproductive rights program director for Progress Florida, warns that if the bill becomes law, it would severely restrict women's rights.
Daytona Beach Women's March supports healthcare, reproductive rights and equality
By Nikki Ross
Daytona Beach News-Journal
Cindy Bonadio, 65, thought the days of marching for women's rights were over in her college days.
Women's March Florida holds anniversary event at Lake Eola
By Tess Sheets
Orlando Sentinel
Hundreds took to Lake Eola park Saturday to celebrate the two year anniversary of the national Women's March.
Tallahassee residents march with Planned Parenthood
Staff Report
WCTV Tallahassee
On Saturday, residents of Tallahassee gathered together to march for what they believe in. Individuals hope that with each step, they were making a difference for the future.
FAMU, FSU students take part in Tallahassee Women's March
By Portia Akins
The FAMUAN
Florida A&M clubs and organizations such as Progressive Black Men, Collegiate 100, Women Student Union and many more came out on Saturday to support the third annual Tallahassee Women's March.
'Show me what democracy looks like': Brevard Women's March 2019
By Britt Kennerly
Florida Today
Immigrants are not criminals. Love trumps hate. Women belong in all places where decisions are being made. No wall. My outrage won't fit on this sign.
Hundreds fill Hemming Park for Women's March in Jacksonville
By Alicia Taracon
Action News Jax
Hundreds of people filled Hemming Park in downtown Jacksonville to march for women's rights.
Naples march shows 'Women Leading the Way' as part of nationwide rally
By Liz Freeman
Naples Daily News
The crowd attending the third annual Women's March on Saturday in Naples was smaller than in years past, but enthusiasm wasn't diminished for uniting and forging change for a more just nation.
Governor Ron DeSantis appoints third justice to Florida Supreme Court
By Mike Vasilinda
Capitol News Service
Excerpt: Even Pro-Choice advocates believe if the judges behave as they say they will, by not making laws, abortion rights in Florida will be safe. Their point: If justices follow the constitution, Florida's privacy clause protecting choice should prevail. "It shouldn't be done with a right-wing bias or a left-wing bias. It should be upheld," said State Senator Lori Berman.
Woman who co-wrote Ruth Bader Ginsburg biography: 'She loves weddings'
By Christine Stapleton
Palm Beach Post
By the age of 30, Irin Carmon had already carved out a name for herself, graduating magna cum laude from Harvard, winning a major journalism award, reporting for MSNBC on women's issues and earning reputation as a top television pundit.
House Democrats' Focus On Abortion Could Stymie Work With Senate
By Julie Rovner
Kaiser Health News
For the first time since the Supreme Court legalized abortion nationwide in its 1973 Roe v. Wade decision, the House of Representatives has a majority supporting abortion rights.
'Fourth Trimester' Problems Can Have Long-Term Effects On A Mom's Health
By Lauren Bavis
Florida Health News
Melody Lynch-Kimery had a fairly routine pregnancy. But when she got to the hospital for delivery, she says, things quickly turned frightening.
'Period Parties' Are Smashing The Stigma Of Menstruation
By Caroline Bologna
Huffington Post
Comedian Bert Kreischer shared an entertaining story while appearing on "Conan" in August 2018. The topic: His daughter's "period party."
Hearing set on abortion waiting period
Staff Report
News Service of Florida
A state appeals court will hear arguments in March about the constitutionality of a 2015 law that would require women to wait 24 hours before having abortions.
Noted women's rights activists to visit Southwest Florida
By Kristine Gill
Naples Florida Weekly
Two nationally known women's rights activists will visit Southwest Florida this month to speak at Planned Parenthood events in Lee and Collier counties.