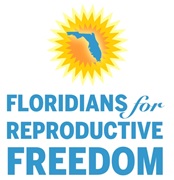 FOR IMMEDIATE RELEASE
May 30, 2019
CONTACT: Kimberly Diaz Scott / 561-296-4952 / Kimberly.Scott@ppsenfl.org
With the eyes of the nation on Florida, groups call on public officials, campaign contributors to condemn Senator Baxley's hate speech
Sponsor of Florida abortion ban reveals white supremacist motive behind his bill
TALLAHASSEE – Groups across the state are calling for public officials and campaign contributors to condemn racist remarks made by Florida State Senator Dennis Baxley (R-12). In a recent media interview, Senator Baxley espoused what has been referred to as the "defining creed linking most white supremacists", that if white people have abortions then immigrant birth rates will allow non-whites to take over. White supremacists refer to this as "white genocide."
"When we remain silent we become complicit. We are speaking out because as Americans, as people of conscience, we all have a responsibility to stand up against hate speech," said Kimberly Diaz Scott, Director of Public Policy for the Florida Alliance of Planned Parenthood Affiliates. "If we don't, that speech becomes accepted and then it turns into action."
This racist tirade is the latest example of a long pattern of prejudice that has defined Dennis Baxley's career as a politician. In 2013, as a member of the Florida House, he equated same-sex parents with being dysfunctional and abusive. In 2017, he opposed a monument to the victims of slavery then spoke at an event sponsored by a group called Save Southern Heritage that was involved with the deadly neo-Nazi "Unite the Right" rally in Charlottesville, Virginia. Baxley later claimed he believes the removal of confederate iconography is the cause of racist violence. His characterization of the Charlottesville events was eerily similar to language used later by President Trump that has been roundly condemned.
This year, Baxley was the only member of the Florida Senate to oppose renaming a building on FSU campus that had previously been dedicated to a racist judge. He sponsored a bill developed by the Citizen's Alliance whose members have called the amendments to the constitution that freed the slaves and gave women the right to vote "dangerous." It should come as no surprise Baxley was recently ranked number five on a list of Florida politicians with extremist ties.
"Should we infer approval of these remarks and these actions from the Senate President's silence? The Speaker? Governor DeSantis?" said Jasmen Rogers-Shaw, Staff and Policy Director for the Miami Workers Center.
Baxley's top campaign contributors include corporations from Disney to Microsoft and trade groups from the Florida Medical Association to the Florida Bar. "These companies and associations would never tolerate this kind of hate speech in their own ranks but if they continue to look the other way and keep writing checks to the likes of Dennis Baxley then they have to take responsibility for his agenda of hate," said Rogers-Shaw.
A case in point being that in the same interview Baxley made it clear he would support an Alabama-style law in Florida that would make providing abortion a felony even in cases of rape or incest. This would represent a de facto overturning of Roe v. Wade even before the case is tested in the United States Supreme Court.
"With all eyes on Florida as the last bastion of freedom and autonomy for women in the southeast this disgraceful language coming from a state senator brings shame on all Floridians," said Nadine Smith, Executive Director of Equality Florida. "If this speech isn't condemned it leaves a stain on us all."
"These hateful remarks have no place in political discourse. They are simply unacceptable and reflect a complete disregard for the dignity and aspirations of Florida's diverse communities," said Kathy Bird Carvajal, Florida Field and Advocacy Manager for the National Latina Institute for Reproductive Health. "We cannot allow antichoice white supremist rhetoric to be normalized into mainstream politics. Our communities are mobilized and will fight against these attacks against our dignity and autonomy."
More information about Floridians for Reproductive Freedom is available here.
###
Transcript of Senator Baxley's remarks:
"When you get a birth rate less than 2 percent, that society is disappearing," he said of Western Europe. "And it's being replaced by folks that come behind them and immigrate, don't wish to assimilate into that society and they do believe in having children. So you see that there are long range impacts to your society when the answer is to exterminate."