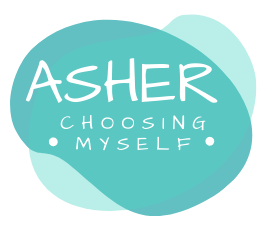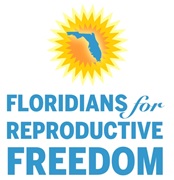 FOR IMMEDIATE RELEASE JULY 21, 2020
Contact: Dr. Jill McCracken / choosingmyselfasher@gmail.com / 512-415-0603
New online program to promote deeper understanding of sexuality
ST. PETERSBURG – Female teens in foster care are often moved from home to home, decreasing opportunities to form healthy, stable relationships with those around them. This lack of stability and a lack of comprehensive sex education can make these young women more vulnerable to sexual violence, violent behaviors, unintended pregnancies, sexually-transmitted infections, and human trafficking.
The Choosing Myself program seeks to change this by offering eligible girls and young women the opportunity to gain knowledge about their bodies, boundaries, values, and goals. Through various activities, games, self-reflection, and art projects, themes such as anatomy, safe sex practices, and empowerment will be explored. The goal is to enhance understanding of sexuality to improve decision-making about having sex and self-care.
All group sessions will take place in a safe, comfortable, and judgement-free zone. Any girls or young woman (cis and trans) ages 13-24 who have been in foster care, a group home, or in the Guardian Ad Litem program are eligible to participate.
Dr. Jill McCracken, University of South Florida St. Petersburg professor and founder of the Adolescent Sexual Health Education and Research (ASHER) project, collaborated with the Guardian Ad Litem Foundation of Tampa Bay to create Choosing Myself. 
"The Choosing Myself program is an opportunity for young women to come together to discover what is most important to them for their sexual health," Dr. McCracken said. "We are excited to learn more together about how we can meet the needs of young women in the foster system. And I am thrilled to be getting this project off the ground!"
Choosing Myself consists of six two-hour sessions, with one meeting per week. Registration for Session One closes on August 1, 2020, but registration for future sessions will be accepted on a rolling basis thereafter. No cost to participate; in fact, participants receive $10 per session they attend. Due to COVID-19, all sessions will take place in an online, small-group format.
###
The Adolescent Sexual Health Education and Research (ASHER) Project provides comprehensive and gender-inclusive sexual health education for youth who are marginalized and/or in high-risk situations. Through education and empowerment, ASHER places an individual's autonomy, choice, and values at the center to advance gender equity and prevent sexual violence and trafficking.
The Floridians for Reproductive Freedom coalition of more than 70 organizations educates about the importance of, and advocates for, convenient, affordable and safe access to the full range of reproductive health care – from abortion to birth control to evidence-based, comprehensive sex education.