As anti-abortion legislators are elevating misinformation and bad policy, we are preparing a unifying story grounded in the freedom to determine what's best for our bodies, our families, and our communities. On February 22, 2022, Floridians will converge on the Florida Capitol to defend reproductive freedom. 
We will demand the ability to make the decisions to have or not have children and to raise them safely. Reproductive freedom is our fight for education, immigration, freedom from violence, the environment, affordable homes, and the full scope of reproductive care – including abortion.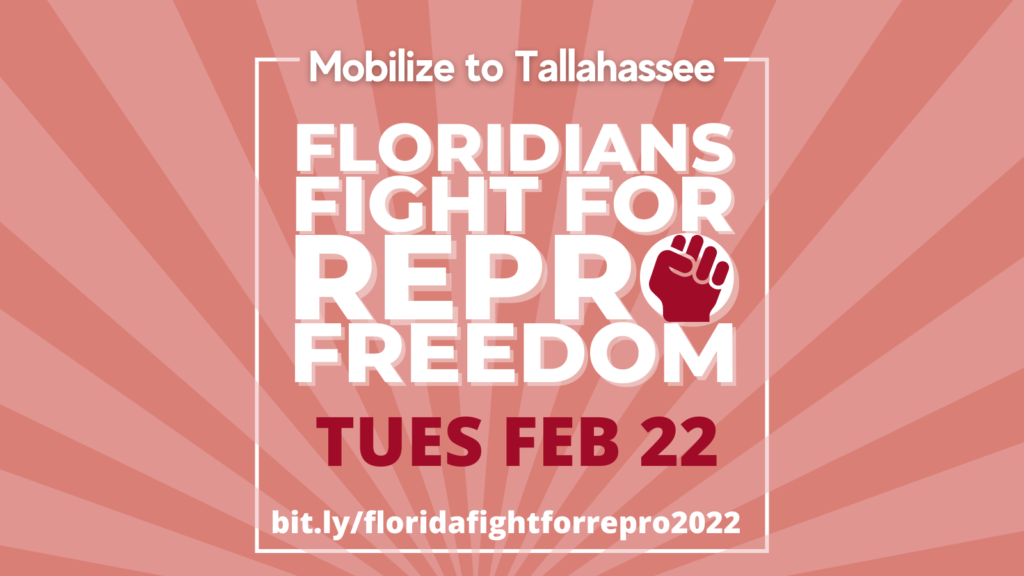 Please join in the mobilization to Tallahassee on January 12, 2022. Floridians for Reproductive Freedom (FRF), a coalition representing tens of thousands of Floridians, is planning actions throughout the day, sure to include a press conference, a speakout, and legislator visits.
Specific details will be provided by FRF to all registrants as they become available.