Health and safety are your basic rights – as is the freedom to define your own path.
Making your own decisions about your body, your life, and your future is basic to our freedom—whether that is saying no to unwanted sexual advances, no to an unintended pregnancy, or yes to becoming a parent.
Abortion is safe and common, and you can get this care if you need it. Abortion care is offered in many cities throughout Florida.
Need to chat about your abortion options? Go to ChatWithCharley.org to access a private, comprehensive chatbot that will walk you through accessing abortion by pills, procedure, and how to navigate logistics and legal restrictions.
Currently Abortion Restrictions & Requirements:
Abortion is legal up the 15 weeks and 6 days in Florida, but a current pending court case may change this in Fall of 2023. We'll continue to keep this page updated with the latest.
Florida requires a 24 hour mandatory delay, meaning a patient must receive state-mandated counseling at least 24 hours prior to accessing an abortion.
Parental notification and consent is required for an individual under 18 to access an abortion. If you cannot involve a parent, there's help. Click here to learn about getting a judicial bypass to access care without your parent's involvement.
Visit AbortionFinder.org to find safe, confidential and up-to-date information about where you can get an abortion.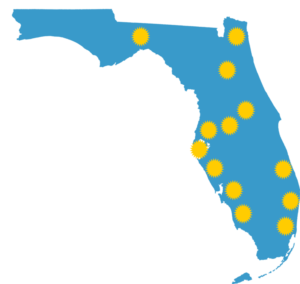 If you are under 18 and cannot get a parent or guardian involved with your decision, click here to learn about the judicial bypass process and how to access an abortion without parental consent.
Need support paying for your abortion?
There's help. Organizations and clinics can help with financial and logistical support for people seeking abortions in Florida. Click below to learn more.
For information regarding self-managed abortion, go to PlanCPills.org.