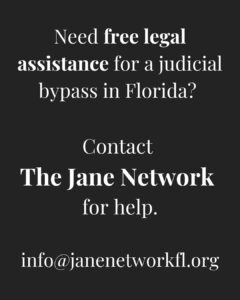 The judicial bypass process is, by law, a confidential process. No one should be able to know your name or that you filed an application, not even your parents. Even the judge does not have to know your name. Any court records will use your initials or pseudonym (fake name). 
You and your lawyer will meet with a judge privately in a closed room. Judges are encouraged to hold these hearings at a place and time that will provide the maximum privacy to you. They are to make sure that unauthorized persons are not in the courtroom, nor do they see or hear the proceedings. Judges should recognize the sensitive nature of what you are doing.
To be clear, while the law requires this process to be confidential, there is a possibility that you may encounter someone you know at the courthouse, especially if you live in a small town where the court house is. If someone you know happens to see you at the courthouse, there is nothing that can stop them from telling others that they saw you. It is important to be aware of and prepare for this risk.
An alternative to going to the courthouse in your county:
If you have transportation and time, you could consider filing your petition at a courthouse in another county, but which is still within your Circuit. The law says your petition is to be filed at a court within the Circuit where you live. (Florida counties are grouped together to form 20 circuits, find your county on the map or list below to determine which circuit you live in.)

Details on where to go and who to speak with in each county, where available, are listed in the table below.

When applying for a judicial bypass,

consider contacting the court clerk ahead of time to verify where to go and what to do to get started. There are some differences from county to county. Confirm their hours of operation, location, and parking.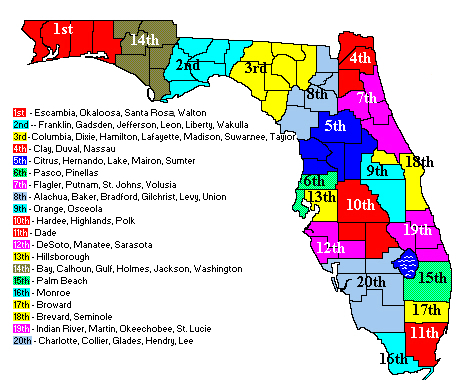 Circuit Court Websites
Related Questions